Articles
The impact of climate change on agriculture
Climate change is a threat to people all around the world. This article looks at the impact it is already having on agriculture and suggests some practical responses
2007

How farmers across the world are adapting to climate change
Scientists around the world now agree that the climate changes that we are all experiencing globally are real and are the result of human activity. Climate change is a threat to people all around the world. This issue looks at the impact it is already having on agriculture and suggests some practical responses.
The greenhouse effect
Different gases in the air around us trap heat from the sun. They act like a blanket around the earth. They keep the temperature of the earth warm enough to make human life possible. These gases in our atmosphere are known as 'greenhouse gases'. However, in the past 150 years, humans have been burning fuel for factories, vehicles and homes at a rapidly increasing rate.
This has released more and more of the greenhouse gases, carbon dioxide in particular. This has resulted in steadily increasing temperatures in the earth's atmosphere – causing 'global warming' and climate change.
Global warming
The present signs of global climate change have resulted from an average increase in world temperature of just 0.7° centigrade since around 1900 (Stern review 2006). Due to this warming, glaciers and the polar ice caps are beginning to melt, causing sea levels to rise. Increased temperatures also result in significant changes to weather patterns with more extremes of rainfall and strong winds. These changes can result in increased frequency of droughts, floods and storms in different parts of the world.
Scientists are able to predict the effects of future climate change. The outlook is not encouraging. By 2100, the earth could be between 1.4°C and 5.8°C warmer than in 1990. This will depend on whether countries take urgent action to reduce the emissions of greenhouse gases, particularly in the richer countries, which at present contribute most to global warming.
The impact of climate change
Problems like drought and floods are not new. Neither are they always a result of climate change. They are also a result of local variations in the climate and of the way in which people care for their land. However, there is no doubt that global climate change is responsible for the increasing frequency of such hazards. Certain parts of the world are likely to suffer more serious effects than others – particularly semi-arid or low-lying areas. Poor people in developing countries will be particularly vulnerable. Climate change is already putting lives at risk and threatens millions more in the future.
Humankind has probably never had to face up to such a huge challenge. The future of our beautiful planet really is in our hands. All of us can play a part, looking at our own way of life and doing all we can to protect our environment. We cannot undo the damage that has already been done, but we can try to lessen the impact. This issue focuses on the experiences of farmers around the world and shares practical information about what they are doing to adapt and to protect their environment.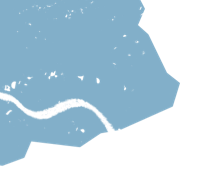 Subscribe to Footsteps magazine
A free digital and print magazine for community development workers. Covering a diverse range of topics, it is published three times a year.
Sign up now