Articles
Up close and personal: children learning about nature
A Rocha is a Christian wildlife conservation organisation working in 20 countries. They share some activities for helping children and young people to engage with the natural world.
2016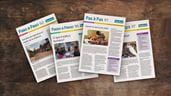 We all have a role to play in tackling climate change
A Rocha is a Christian wildlife conservation organisation working in 20 countries.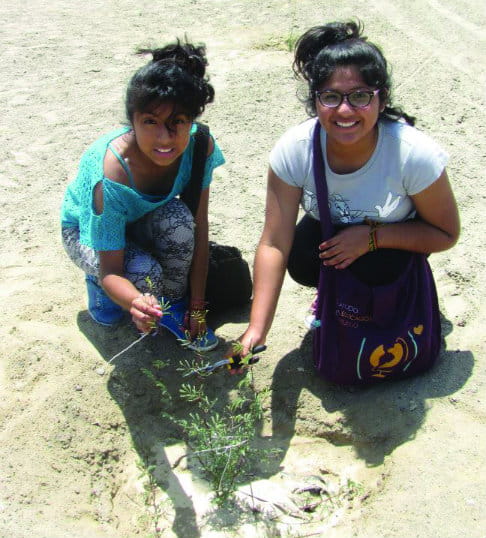 Children in Peru are learning how to grow tree seedlings with A Rocha. Photo: Ramón Casana Araujo/ A Rocha Peru
A Rocha Peru believes that helping children to engage with the natural world around them is vital for conserving the environment. All of A Rocha Peru's conservation projects include Environmental Clubs, which encourage young people to get involved with nature in a 'hands-on' way. The clubs help them learn how to care for their environment, while also developing independence and self-esteem.
A Rocha India works with a group of blind and partially-sighted young people living near Bannerghatta National Park. A team took them into the forest. Here, they had the opportunity to listen to bird songs; feel and smell different plants, soils and stones; and sniff fresh piles of elephant dung! Afterwards, the young people were each given a model elephant to explore by touch. They then made their own models, creating a wonderfully varied herd.
Children with A Rocha Uganda and A Rocha Ghana collect seeds from native trees and prepare seed beds. They then plant the seeds and care for them until the seedlings have grown enough to be planted out around their school or homes. The seedlings are transplanted into pots made from recycled plastic water containers, helping to reduce litter. The children watch them grow into trees that are useful in many ways – providing shelter and food; improving the soil and helping it stay moist; and for use as timber for furniture or building.
Angela McKay is A Rocha International's Environmental Education Coordinator (angela.mckay@arocha.org) and Camille Allan is National Director of A Rocha Peru (camille.allan@arocha.org)
Visit www.arocha.org to learn more about the work of A Rocha.
---
How can we encourage the next generation to grow up to care deeply about this precious creation?
In La Libertad, along Peru's northern desert coastline, A Rocha is restoring dry forest. This is one of the most endangered ecosystems in the world. Here, A Rocha has set up two Environmental Clubs. Members actively take part in project activities, such as producing and planting native Prosopis trees (known locally as Algarrobo).
Other activities and projects include:
visiting places of environmental interest
creating green areas in their town centres
growing vegetables at their club house
recycling and reusing plastic waste
carrying out informative community events.
Club members develop a deep appreciation and responsibility for their environment. They raise people's environmental awareness, particularly regarding their community´s commitment to conserve the dry forest.
Melanye Atocha Gamarra is a 14-year-old club member. She explains, 'Through the club I have learnt not only to grow plants and take care of the environment, but also to relax, unwind and grow as a person. I like being part of the club because I can be in contact with nature, have a cleaner environment and contribute to my community.'
---
More activity ideas
by David Melville
Threats to woods and forests
Show young people photographs or drawings of threats. Encourage them to work out what is happening in each picture. Examples might include:
building houses or roads
poaching
killing animals for bushmeat (meat from wild animals, which may be rare species)
fires from smoking out honey bees
mining
harvesting bamboo and timber.
This activity can be used for all sorts of other issues – such as soil erosion, deforestation or pollution. Use role plays to bring the issues to life.
Learning names
Prepare photographs or drawings of local birds and animals with separate cards giving their names in the national and local languages. Play games that encourage the children to learn the names of all the creatures.
Local field trip
Take young people out to a nearby area and ask them to walk in pairs, with one observing and the other recording on paper all the things they notice. Later, ask them to share with each other what they saw.
David Melville is an Environmental Officer for A Rocha UK. He is writing of his experience with a Rwandan school through its link with Trinity Church, Southover, Lewes.
Email: djmelville77@btinternet.com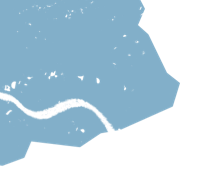 Subscribe to Footsteps magazine
A free digital and print magazine for community development workers. Covering a diverse range of topics, it is published three times a year.
Sign up now