Articles
Lessons learned in phasing out
Tearfund is in the process of refocusing its work and phasing out of some countries over a three-year period
2005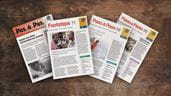 How to empower people and plan for the long term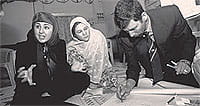 Photo: Jim Loring/Tearfund
Phasing out sounds such a strange thing for an organisation to do. The term phase out refers to an organisation withdrawing their support from a project, partner, community or country. What is the best way to do this? Ending a long-term partnership can be very sad and difficult for both sides. It is particularly hard if a group has become reliant on the support provided, and faces the additional stress of finding alternative funding. Tearfund is in the process of refocusing its work and phasing out of some countries over a three-year period. Here is some of the initial learning and feedback that Tearfund has received from partners in this process:
Negotiate an end date to the partnership. Leave enough time to find alternative support arrangements for the project.

Ask for the decision in writing, clearly stating the reasons for phase out. This will help when explaining the changes to staff later on.

Create a joint exit plan, including a timetable, and stick to it.

Ask for a letter of recommendation or a reference to give to other potential supporters. It helps others interested in your work to know that you have a well-run project.

Think about long-term sustainability from the start. At the beginning of the partnership discuss capacity development requirements for your organisation or group. These might include training in project cycle management, financial management, and fundraising. Be open and transparent in your communication.

Link into local, regional, national and international networks that will assist your work and keep your organisation up-to-date with the latest information in your area of work. For example, the Micah Network is a network of Christian relief and development agencies from around the world which cooperate to share good practice and learning (http://micahnetwork.org).

Develop a website. This can provide vital information to others around the world and can be a useful source of income.

Think about alternative sources of funding, such as local government.

What resources can you get for your organisation or group? For example, Tearfund produces useful publications including Footsteps, ROOTS and PILLARS.

Think about planning a celebratory event (meal, gathering, worship) that will formally acknowledge the successes of the partnership and end the relationship well.
Amanda Comish is a Programme Development Officer for Tearfund. Her address is: Tearfund, 100 Church Road, Teddington, TW11 8QE, UK. Website: www.tearfund.org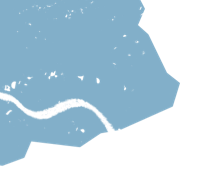 Sign up now to get Footsteps magazine
A free digital and print magazine for community development workers. Covering a diverse range of topics, it is published three times a year.
Sign up now