Articles
The UN Declaration of Human Rights
The United Nations Universal Declaration of Human Rights declares that all people have the same equal and undeniable rights, no matter what their gender, race, nationality, religion, politics, opinions or social status
2006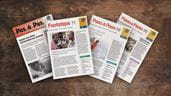 Respecting and standing up for our own rights and the rights of others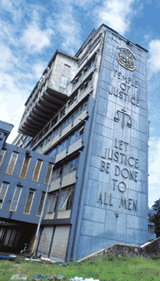 Photo: Jim Loring Tearfund
The United Nations Universal Declaration of Human Rights declares that all people have the same equal and undeniable rights, no matter what their gender, race, nationality, religion, politics, opinions or social status.
The Declaration states that recognition and understanding of these rights is the basis of good relations between people, communities and nations. This promotes peace, justice, freedom and social progress for all. Not respecting these rights leads to suffering and injustice.
Rights and responsibilities
The Declaration says that everyone is entitled to live within a society that realises these rights and freedoms. To make this a reality, everyone – individuals, churches, communities and governments – has a responsibility to uphold these rights and freedoms for others.
The Declaration was signed by all the member states of the United Nations on 10 December 1948. The Declaration is not a legal document, but is a common international agreement about what are the fundamental rights of all people. By signing the Declaration, governments have committed to govern in justice and compassion and to treat their citizens according to these basic principles.
Human rights and law
The Declaration itself is not legally binding. International UN agreements have since been drawn up which transform the principles of the Declaration into international law. There are specific groups that monitor how these agreements are put into practice.
At a regional level the African Union, Organisation of American States, and Council of Europe have translated the principles of human rights into regional legally binding agreements. Each agreement has an associated court before which cases can be brought, but only if the country has first signed up to the appropriate agreement. Even then, the person bringing the case cannot appeal to this level until they have first been through the legal system in their own country. Those who have suffered human rights abuses should seek advice from reliable human rights lawyers or NGOs within their own country.
Raising awareness
International and national advocacy groups have formed to publicly lobby for change when governments abuse the human rights of citizens. These groups use a variety of methods such as inter national media reports, petitions and public demonstrations, all designed to condemn the behaviour of governments, to raise awareness of the wrongdoing and to promote change.
The author, Caroline Musgrave, is an Institutional Donor Relations Officer for Tearfund. Her address is: 100 Church Road Teddington TW11 8QE UK Website: www.tearfund.org
---
Declaration of Human Rights
Freedom and equality are the basis and aims of these rights. In summary, they state that:
All human beings are born free and equal in dignity and rights.
Everyone has the right to life, freedom, and to be safe from harm.
No one shall be a slave or suffer torture.
Everyone shall have the equal recognition and protection of the law, and the right to a fair and public trial.
Everyone is entitled to freely hold and express his or her own beliefs and opinions.
Everyone has the right to participate in the political and cultural life of society, and to take part in the fair and democratic government of his or her country.
Men and women of full age have the right to marry and found a family, but only with the free and full consent of both partners.
Marriage, motherhood and all children are entitled to protection by society.
Everyone is entitled to an adequate standard of living, to education, to work for a fair wage, to own property.
---
Useful websites
The full Declaration
www.un.org/Overview/rights.html
World Legal Information Institute
www.worldlii.org
Inter-American Court of Human Rights
www.corteidh.or.cr
Amnesty International
www.amnesty.org
Human Rights Watch
www.humanrightswatch.org
European Convention of Human Rights
www.echr.coe.int/echr
African Commission on Human Rights
www.achpr.org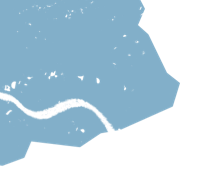 Subscribe to Footsteps magazine
A free digital and print magazine for community development workers. Covering a diverse range of topics, it is published three times a year.
Sign up now