Accountability in relief work in Kashmir, Pakistan
The earthquake in Kashmir in 2005 provided an opportunity for Tearfund to develop its understanding and practice of accountability to the people it serves
2008

How to be accountable for our actions, and also hold other people to account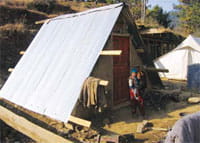 The earthquake in Kashmir in 2005 provided an opportunity for Tearfund to develop its understanding and practice of accountability to the people it serves. The earthquake struck the Kashmir region of Pakistan, killing approximately 73,000 people and leaving and estimated 3.3 million homeless. Tearfund set up a programme to supply emergency shelter as well as meet the water and sanitation needs fo the affected communities.
The emergency phase of the programme involved distribution of materials for shelters and latrines. The communities participated by contributing their building skills and were able to use the materials provided to build longer-term housing later on. When the initial emergency of surviving the harsh winter had passed, the rehabilitation phase of the programme started. This included rehabilitation of water supply and public health promotion. It also involved disaster risk reduction work, such as the promotion of earthquake-proof building designs and community-based earthquake preparedness, such as evacuation drills.
A number of activities were carried out to ensure accountability to community members. The budget for these activities including the salaries of specialist staff and printing costs, notice boards and suggestion boxes, came to approximately 2 per cent of the total programme budget. The HAP benchmarks outlined on page 5 can be applied to Tearfund's response in Kashmir.
BENCHMARK 2
Making information publicly available
Information was given about Tearfund as an organisation, as well as details of the programmes such as criteria for selecting those who would be helped, what they would be entitled to (such as the content and usage of the shelter packs, and latrine kits), how the programme would be implemented, and diagrams of the water systems that were to be constructed. This information was made available in formats appropriate for the type of information: on notice boards, on posters, through radio, verbal communication from community leaders and verbal communication by staff members. All information was given in the local language in verbal communication and in Urdu for written communication. The communities were also made aware of their expected participation in the work, and how the feedback mechanism for suggestions and complaints would work.
Regular surveys were carried out to find out whether community members felt listened to and whether they were aware of the information Tearfund was sharing. This enabled the team to improve their communication methods. Community members were provided with phone numbers to contact programme staff.
BENCHMARK 3
Community participation in decision-making
Communities were encouraged to actively participate in the programme in three key ways:
Consultation When asked about tools needed for construction, the community members said that the basic toolkit should include a hammer. After that, a hammer was included in distributions. Community members were involved in decision-making about where the distributions would be carried out, as well as identifying stakeholders such as community leaders, teachers, doctors and religious leaders.
Community committees Communities formed committees which were given responsibility for monitoring the work and representing Tearfund in the villages. Community members were selected according to criteria that were put on a notice board in the village, such as having a fair representation of different tribes within the group. The committees were asked to monitor and report on how distributions went. Their feedback was used to improve future programme activities.
Voluntary involvement and use of resources Community members were encouraged to volunteer to participate in the distribution of shelter kits. They were kept informed of the number of shelter kits available, and were encouraged to use their own resources – where available – to help build temporary shelters.
BENCHMARK 4
Competent staff
An Accountability Officer and two Accountability Assistants were employed. They received training throughout the programme. In addition, all Tearfund programme staff were given training on accountability, since most of them were involved in accountability activities in some way, such as writing reports, managing the response to suggestions and complaints, and managing conflicts in the communities.
BENCHMARK 5
Complaints procedures
An important part of accountability to communities was establishing a mechanism to deal with complaints. This was a flexible and safe mechanism that was set up very early in the programme, which enabled people to complain in ways that were appropriate for them. For some, this meant going in person to the Tearfund office. Others would write notes and drop them in the suggestion boxes, while others complained verbally to the Accountability staff. All verbal comments were written down so they could be dealt with in the same way as written complaints.
Complaints were all recorded in a database and were dealt with as soon as possible. The Accountability staff reported to the communities on the progress of Tearfund's response to each complaint. Research was carried out in response to some complaints. For example, after the first distribution of soap, some people complained that the soap was making them itch. The Accountability staff spoke to community members in order to understand the extent of the problem. Tearfund's logistics department then asked the soap supplier to provide a different type of soap. The community members were satisfied with the quality of the new soap provided and were pleased that Tearfund had listened to their complaint.
Lessons learnt
It is often difficult to identify the people who most need help after a disaster. As the accountability activities involved informing the communities about programme design, they were able to identify and involve the most vulnerable such as widows, orphans and children.
The accountability activities gave communities a greater sense of ownership, so they were more involved in the programme. Because Tearfund listened to their suggestions and complaints, community members felt their opinions were valued and respected, which in turn gave them a greater sense of dignity. In response to the feedback, some changes were made to the programme design in order to make it more relevant to the needs of the communities.
As the accountability activities increased communication between Tearfund and the people it serves, staff felt more secure in the programme area. This greater trust also meant that innovative programme design was more accepted by the communities.
The complaints procedures meant an increased workload for all staff, not only those directly responsible for accountability activities. Making changes to the programme and responding to the issues raised by the community requires time, energy and flexibility.
The benefits of investing in accountability systems were much greater than the challenges. As one community member said, 'Tearfund has incorporated people's views in their programme and always helped us in the way we wanted.'

This article is based on a longer case study by Shaukat Iqbal, Sarah Dilloway and Eleanor Tuck.
For further information please contact kate.bowen@tearfund.org
Examples of complaints and how they were dealt with
'Influential community groups sitting on committees are misleading Tearfund.' Following this complaint a guideline for establishing committees was drafted, which included criteria to ensure impartial representation of communities. Tearfund also ensured that vulnerable groups were able to participate actively.
As Tearfund is working in our area no other NGO is willing to provide shelter here. Therefore Tearfund should provide shelter material to every household.' As a result of this complaint, Tearfund shared the list of people receiving help with another humanitarian organisation working in the area that was able to provide shelter materials to those who had not received the Tearfund shelter kits.
The roofing sheets provided are difficult to use – we would prefer to have shorter lengths of sheeting.' Future distributions used shorter length sheets.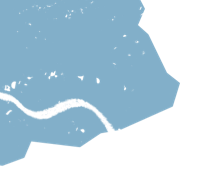 Subscribe to Footsteps magazine
A free digital and print magazine for community development workers. Covering a diverse range of topics, it is published three times a year.
Sign up now