Articles
Learning from a model village
A comprehensive programme to address food insecurity in a Dalit village in Nepal
2009

Tools and ideas for improving food security
A comprehensive programme to address food insecurity in a Dalit village in Nepal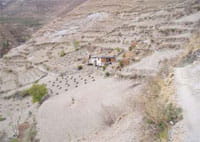 The district of Mugu is located in the Himalayan region of Nepal. Only five per cent of the land in the district can be used for agriculture. This is due to steep slopes, poor soil quality, a dry climate and deforestation because of pressure on the forests for fuel, fodder and bedding materials. On average each family is only able to grow enough food to feed itself for four to six months of the year. Some low-caste families grow considerably less than this, particularly the Dalit families (the so-called 'untouchables' in the Hindu caste system). Dalit families often live in isolation and form their own communities. They are excluded from social rituals and access to community forest and common land. The majority of Dalits are landless or have a small plot of land. They often work on other farms as bonded labourers.
Setting up the programme
United Mission to Nepal (UMN) has worked with the Dalit community since 1999. In 2004 it set up a team in Mugu to address the root causes of poverty. The team worked with local organisations to carry out an assessment of the social and economic situation in Mugu.
A local organisation, the National Dalit Development Forum (NDDF), was selected for partnership. It was involved in advocacy work which focused on Dalit rights. UMN carried out a series of discussions with NDDF and the Dalit community to decide what action could be taken. They decided to implement a 'model village' – a programme that would empower the Dalit community to achieve food security. The Dalit village of Tallighuire, which is home to nineteen households, was selected to participate in the programme. UMN staff helped NDDF and community representatives to design and implement an action plan.
The programme was designed in a comprehensive way. It focused not only on food issues, but also considered the social, economical and educational factors that contribute significantly to the poverty of the Dalit families. Key components of the programme were:
promotion of vegetables and food crops
veterinary care and animal management
development of a tree nursery and plantation
immunisation and family planning services
sanitation improvements
savings and credit schemes
community education
training of community leaders in more detail about some of the components of the programme so the work could be sustained.
Non-formal education was a key entry point to reaching the Dalit community, particularly women. It was also useful for achieving other components of the programme. The education component initially focused on reading and writing skills and gradually expanded to include practical education and provision of scholarships for Dalit children. In the adult classes, participants learnt about family planning, sanitation, child health, hygiene, immunisation and nutrition as well as household management and environmental issues. Those who participated in the classes gradually started group activities related to savings, village sanitation and campaigns about Dalit issues.
UMN's role
NDDF took responsibility for overseeing implementation of the programme while UMN provided support to NDDF. This involved building capacity in technical development activities and organisational management. Methods used included mentoring and coaching of NDDF staff, frequent visits to communities and training about accounting, transparency and good governance.
UMN provided NDDF staff with support in planning and implementing the model village programme by:
Helping them to carry out assessments in the community and within the organisation.
Supporting them as they developed the programme with the community and local organisations.
Making links with donors at local, national and international level.
Helping them to review the process and results to ensure sustainable impact in the community and ongoing organisational capacity.
Encouraging them to record and share their learning with development organisations and government agencies.
Results
The programme consisted of a range of activities that directly or indirectly contribute to food security at household level.
Every household now has a kitchen garden.
Seed multiplication of major food crops, particularly maize and wheat, has contributed to greater food production.
The introduction of plantations and slope land management practices has reduced soil erosion.
A tree nursery has been established and fruit trees have been planted.
Goats and chickens are raised and used as a source of income.
Improved animal management practices and a veterinary service have reduced animal deaths.
Every individual can explain the basic importance of nutrition, health and hygiene.
All children attend school and women attending the literacy classes can read and write.
Mothers are aware of immunisation and the coverage has been increased.
The self-esteem of women and other members of the Dalit community has improved. Now Dalits have equal participation in community meetings and drink tea with other caste groups in public places. They are included in political forums and are representatives on school management committees.
Due to NDDF's focus on advocacy for the rights of Dalits, people from the community now feel able to visit development organisations and government agencies to request various services.
The programme was extremely successful in ensuring food security. Households now feel they have more control over food supplies and can manage their food security better.
All of the programme outcomes contribute to reducing poverty in an integrated way. From the perspective of sustainable development, many small efforts contribute to a big change. The success and sustainability of the programme is more about empowerment of the people than the activities themselves or the very immediate results. Many other communities in the district of Mugu have been inspired and are planning to implement a similar programme.
Luma Nath Adhikari is the Lead Advisor on Food Sovereignty for United Mission to Nepal
PO Box 126, Kathmandu, Nepal.
Email: marketing@umn.org.np
Website: http://www.umn.org.np/
Lessons learnt
It is important to ensure community participation from the beginning of the programme. The leadership of the local NGO, NDDF, helped to develop a sense of ownership within the community.
The 'model village' was designed as a comprehensive programme which aimed to have immediate outcomes that could be directly observed by the community members. This helps to increase self-esteem.
For the programme's long-term sustainability, it was important for UMN to develop the capacity of NDDF, both in technical development issues and organisational management. Building this capacity should be long-term (five to seven years if necessary). Regular reviews and a willingness to make changes, as a result of lessons learnt, will ensure that the capacity development remains relevant and effective.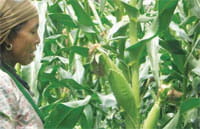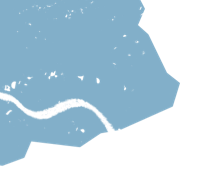 Subscribe to Footsteps magazine
A free digital and print magazine for community development workers. Covering a diverse range of topics, it is published three times a year.
Sign up now