Articles
The importance of carrying out a risk assessment
How to plan activities ahead and reduce the risk of harm
2008

How to manage risks we encounter in everyday life
by Lesley and David Mundy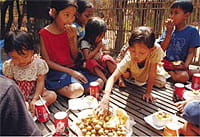 Photo: Richard Hanson/Tearfund
Carrying out a risk assessment is about carefully considering what could cause harm to people or damage to things, so that you can decide which actions to take to ensure that no-one gets hurt and nothing is damaged.
Risk assessments do not need to be complicated. Often the hazards are few and obvious. Having seen the importance of managing risk in various situations around the world, this article clearly explains how to carry out a formal risk assessment. Risk assessments need to be made when large groups of people, or groups of vulnerable people such as children, are involved in an event or are at a particular location. Risk assessments need to be suitable and sufficient, but they do not need to be perfect. They must be carried out in advance so that there is time to think about them and take action to minimise the risks.
There are two important words when assessing risk:
RISK the possibility that someone will be harmed or something will be damaged by the hazard
HAZARD anything that can cause harm to people or damage things.
Example of a situation that needs a risk assessment
Your church is planning a picnic in a local park for the Sunday School children after the service on Easter Sunday. There are over 120 children aged from five to 12 years old. There are eight teachers in the Sunday School. Five of them are women, and three are under 18 years old. The park is approximately two kilometres walking distance from the church. The Sunday School teachers will provide the food for the picnic. After the picnic they will organise games for the children to play in the park before returning to the church at around 5pm. Richard Hanson/Tearfund Picnics can be fun, but it is important to consider any risks beforehand. There are four basic steps to assessing risks.
STEP 1
Who could be harmed?
First, think about who is involved at an event or a particular location. Then, consider who may be affected even though they are not directly involved (for example, spectators of an event). In this first step you should draw a table and write down in the first column a list of the individuals or groups of individuals who could be harmed (see Table 1 below).
Who could be harmed in the picnic example?
The Sunday School children.
The teachers.
Depending on the games played at the picnic, other users of the park could also possibly be harmed.
STEP 2
How could they be harmed?
For each individual and group of individuals, consider what hazards could harm them. Some individuals may be more vulnerable to certain hazards. Remember to also consider hazards in the environment, such as the weather. Consider the harm that each hazard could cause to the individuals and groups of individuals. Rate each hazard as fatal, serious or minor. Write this information in the second column of Table 1 alongside the individual or group of individuals affected.
How could they be harmed in the picnic example? Some of the hazards that could harm the Sunday School children include:
being involved in an accident when walking between the church and the local park
being approached by strangers
getting lost in the park
hazards already in the park, such as park equipment or broken glass.
Hazards that could harm the Sunday School teachers include:
being involved in an accident when walking between the church and the local park
being stung by an insect or a plant in the park
getting hurt in the games.
STEP 1 Who could
be harmed?
STEP 2 The hazards
STEP 3 Risk rating
Sunday School children
Being involved in an accident
when walking between the
church and the local park.
Fatal or serious depending on
the accident
Likely The likelihood of an accident
will depend on how safe the route
taken between the church and the local
park is and how well the children are
supervised by the teachers.
Teachers
Being stung by an insect or a
plant in the park.
Minor.
Unlikely The likelihood of being stung
may depend on where in the park the
picnic is held.
Other users of the park
Injured by a ball during a
game.
Minor.
Likely The likelihood of another park
user being hit by a ball during a game
will depend on where the games are
played and what types of games are
played.
Table 1
STEP 3
How likely are the risks?
Consider how likely it is that each hazard could cause harm. Rate the likelihood of the risk as inevitable, likely or unlikely. This will determine whether or not you need to do more to reduce the risk.
What is the likelihood of the risks to the children in the picnic example? These are explained in column 3 of Table 1.
Using the information in columns 2 and 3, you can now assess the risk according to its severity and the likelihood of it happening. For example, an accident on the way to the park will be likely and serious.
Giving priority to any risks which are fatal or serious and inevitable or likely, you can now draw up an 'action list'. Ask yourself two questions:
Can I get rid of the hazard completely?
If not, how can I control the risks so that harm is unlikely?
Maybe there is a less risky option that can be considered. For example, the choice between walking down a busy road and walking along a quiet road significantly alters the likelihood of accidents. Your aim is to make the risk as small as possible. Even after all precautions have been taken, some risk usually remains. What you have to decide for each hazard is whether this remaining risk is high, medium or low. With this information you can decide if the risk is worth it.
STEP 4
Complete a written Risk Assessment Form
It is useful to keep a written record of your risk assessment, showing the hazards and the precautions you are taking to reduce risk. The information you have gathered in Steps 1, 2 and 3 can now be used to complete a written Risk Assessment Form.
A well written risk assessment shows that:
you have made a proper check of the event or location
you have identified who and what might be harmed
you have dealt with all the obvious hazards, taking into account the number of people who could be involved
your precautions are reasonable so that the remaining risk is low.
You may find the format below helpful to record your risk assessment; the first row provides an example. Your written risk assessment can help you in the future, reminding you of particular hazards and precautions that you need to be aware of. You can make sure that the precautions are still relevant and still working. You can also use your written risk assessment when the situation changes and you need to reassess risk.
Lesley Mundy is a registered childminder providing childcare for pre-school children.
Email: lamundy@btinternet.com
Dr David Mundy is an independent consultant specialising in organisational development and programme management.
Email: dhmundy@btinternet.com
An example of a Risk Assessment Form
RISK ASSESSMENT FOR A VISIT
Location Bankswood Park
Completed by Josephine Williams
Date 13th December 2008
WHO IS AT RISK?
HAZARD
RISK RATING
EXISTING PRECAUTIONS
RECOMMENDED ADDITIONAL PRECAUTIONS
ACTION TAKEN (INCLUDING DATE)
REVIEW DATE

Children

Busy road

Likely and serious

Walking along a quiet road

Walking in pairs

Warn children of risks before

Children told about activity on 20th January

2 weeks before Easter Sunday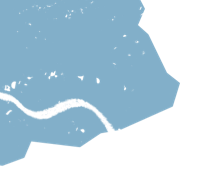 Subscribe to Footsteps magazine
A free digital and print magazine for community development workers. Covering a diverse range of topics, it is published three times a year.
Sign up now