It is vital to get honest feedback from the people who are benefiting from our projects ('beneficiaries'). This helps us to know what is working well and what needs to be changed. It is unlikely that we will have got everything right first time!
However, sometimes it can be difficult to get genuine feedback. In this article, Tearfund staff and partners share some challenges they have faced working in different contexts around the world, and practical ways they have overcome them.
Pakistan
by Ashraf Mall, Tearfund's Country Representative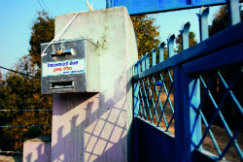 Challenges
It is challenging to get beneficiaries to give negative feedback. Sometimes they feel that they will make the staff of the organisation angry. It is rare that the community will speak against the staff or organisation in the presence of project staff.
Practical tips
Anonymous feedback methods
At the start of the project, we tell the beneficiaries they can give feedback or complain whenever they wish by phoning the number of the Quality Assurance Manager. They can do this anonymously. Using the phone does not require face-to-face discussion and may make people feel more comfortable.
We have also installed feedback boxes in the villages, where beneficiaries are able to note down their feedback, positive or negative.
Developing relationships and a sense of ownership
Monitoring staff have developed a good relationship with the communities so they can openly discuss the quality of the work done. If necessary, the monitoring staff will meet the community in the absence of other project staff.
The staff build a good relationship by involving the community in discussions throughout the project, developing their ownership of the project. They have regular meetings with the community, discussing progress, challenges etc. When a good relationship develops, then community members are much more open and will say if something is not working.
Often, organisations just concentrate on completing their projects, without any focus on ownership and sustainability. Positive change will take place when there is complete community ownership of the project. >
'Positive change will take place when there is complete community ownership.'
Nicaragua
by Omar Herrera, Director of Tearfund partner PRODAD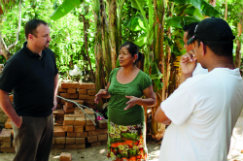 Challenges
Our beneficiaries used to feel afraid whenever we asked them for feedback. And there is always fear when we start working with new beneficiaries. They fear that if they give us negative feedback, we will abandon them or stop giving them help.
It is also difficult to get genuine feedback if people see you only as a technical expert. That creates a barrier. It was as if the beneficiaries believed that because we had technical expertise, we were superior to them and that we already knew everything. They feared that we would not take what they said seriously, or would not understand the problems of the community because we were outsiders.
Practical tips
Building trust
It is important to build trust. We tell people that if they do not give us honest feedback and tell us what they think of us, then we will not be able to grow.
To build trust I think it is important to do the following:
Act on the feedback you receive. We give the beneficiaries the confidence that we will consider whatever they say and act on it accordingly. Their opinion is important and relevant, and has the power to change things. 'There are people who now see us as family.'
Show yourself to be a friend and not just a technical expert. We are Christians and we believe in relationships. We walk with the community and we take time to build relationships. There are people in the communities who now see us as family. That can be tricky to handle, and you have to be very wise, but it is worth the risk.
Create spaces for dialogue. In our culture we love talking. We express ourselves with our tone of voice and body language as well as with words. Forms and interviews can sometimes be intimidating for beneficiaries. Perhaps they cannot read or write, or they do not understand the methodology. Just talk to people – gather them in groups and have a chat with them. Be aware of gender as well: in our communities women would be more expressive with other women.
Egypt
by Tearfund's Country Representative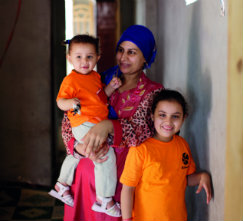 Challenges
In Egypt, Tearfund's partners work with people from poor backgrounds who are mostly illiterate. If they see pens, paper or people writing, it makes them feel worried. This is because they have only seen these things when government officials have come to collect fines from them. When I first went to collect feedback from beneficiaries, they refused to give me any as soon as I began to write anything on my papers.
Practical tips
Focus group discussions
I started collecting feedback through a focus group discussion containing a sample of eight to ten beneficiaries. I led the discussion and one of my colleagues wrote down the responses. This encouraged people to speak freely and give constructive feedback. Their attention was focused on the facilitator more than the person who documented the session.
Working in pairs
We decided to go in pairs to collect feedback from beneficiaries. Both of us prepared our questions in advance and did not write anything down in front of them. We remembered the verbal feedback and reminded each other what they had said when we got back to our desks. In this way we were able to get detailed feedback without creating any worry for the beneficiary.
South Sudan
by Josie Smith, Tearfund's Programme Officer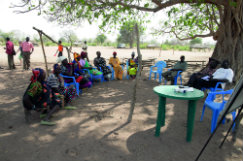 Challenges
In rural South Sudan many of our beneficiaries are illiterate, so we rely on verbal forms of feedback. This is not always ideal for anything sensitive or confidential, which people may want to communicate more privately.
Beneficiaries often have to walk a long way to access our main field base. This can limit how much feedback we are able to gather from them.
The third limitation is a cultural one. Some people's opinions (for example, women's) are not valued within their own communities. It can be difficult for these groups to speak out.
Practical tips
Feedback without writing
We have developed simple picture-based feedback forms that extension workers can easily use to gather monitoring data and beneficiary feedback. We also have a contact person and information table at the entrance of some of our feeding centres. This helps beneficiaries to know where they can easily give feedback.
Using community meetings
We encourage beneficiaries to give us verbal feedback when we have any sort of training event or community meeting. We create a set time slot during the event where feedback is encouraged. This has been quite successful. I think this is partly because the project teams have made a lot of effort to create a safe space, taking into account cultural norms and practices.
Openly valuing feedback
The project teams also make a huge effort to communicate how much we value hearing our beneficiaries' voices. We make sure we respond appropriately and promptly when we receive suggestions or complaints.