Articles
Strengthening churches through good stewardship - ACK Katmatakimo, Kenya
Money is just one of several different types of resource 
2005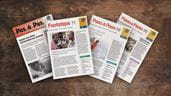 How to empower people and plan for the long term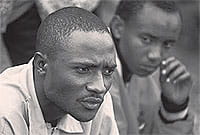 Photo: Jim Loring/Tearfund
During the 1980s and 1990s, a lot of outside funding was available for church development in Kenya. Fourteen new dioceses were formed to benefit from this extra funding. However, growth in numbers does not represent growth in maturity. A well-known saying is that the African church is 2km long and 2cm deep. 80% of Kenyans are Christians but there is a very shallow commitment to service. The church needs to be sure of its purpose, call and mandate.
ACK Kamatakimo coordinates the development work of five dioceses in Central and Eastern Kenya. (Its name comes from combining the first two letters of each diocese – Kajiado, Machakos, Taita, Kitui and Mombasa.) Local churches are always expected to support their pastor, in both good times – when the stomach is full – and during bad times.
Church officials often consider that the main function of any church development department is to obtain outside funding for the work of the church. Community development is usually seen as something separate from the local church. It is added on only if funds become available from outside. I want to see each local church taking responsibility for development work within their community.
Training and teaching
When I visited Canada I was amazed at the giving of Christians. I realised that it was not just rich people, but also poor people who were giving sacrificially. For the first time I realised that the outside funding so many Kenyans had benefited from represented costly and sometimes sacrificial giving from Christians in the North. This was a real challenge, and it encouraged me to share this vision of local churches taking responsibility for their own development.
We developed a training manual based on participatory approaches. Training is provided for two weekends every year for all the churches involved. We aim to train five pastors in each diocese and provide support for them, including preaching about giving in their churches. The training includes the following topics:
What is the role of the church?
What biblical teaching is there about stewardship?
What resources do we have available to us?
How can we make these resources available for God's work?
How are we disobedient in our stewardship of resources?
Why should we give our resources to the church?
How can we plan strategically?
Available resources
Money is just one of several different types of resource. Just because people lack money does not mean they lack other resources. These resources include:
our time – how we use it
our talents – our skills and gifts
natural resources – everything we have access to, including trees and land
our bodies – these should be temples for the Lord and a resource for him.
We teach people about the biblical principle of tithing – giving 10% of what we have to God. Someone may say that they have no money to give to the church, but if they own ten cows then one belongs to God through tithing. If they have 100 coconut trees, then the fruit of ten of these trees belongs to God. If they have 10kg of sorghum, then 1kg belongs to God.
Our dioceses cover very poor areas of Kenya. 60% of the population live on less than $1 a day. But poverty is always relative – you can feel poor until you meet a poorer person. What might happen if all church members gave 10% of what they earn or own? We always encourage people to tithe to their local church – the church where they worship. Each church should develop a vision to meet the needs of the community and work towards it. It doesn't matter how long it takes, the important thing is to move along the way. Sometimes outside friends or donors may help, sometimes they may not. But the responsibility belongs to the church, not to outsiders.
In addition to tithes, there are also offerings. If work is going well we encourage people to consider giving a further 1% of income as an offering. We ask that people don't think about their offering just as the offering basket approaches. Instead, we encourage them to pray about this beforehand and come prepared. Giving is a part of our worship. We can give thanks for safe travel, safe delivery of a new baby, or a promotion and express this in our offerings. People can bring produce, such as maize or eggs, instead of money.
As a result of this teaching we have seen a wonderful response. We find that usually about 20% of church members are willing to give in this way and actively support the church. The church leadership have now asked Kamatakimo to develop a national training programme and to make this programme part of the curriculum in Bible colleges.
It is very important that all money given is used wisely. Our training includes teaching on strategic planning. Needs are prioritised and solutions to problems considered. We ask church leaders to prepare a budget each year that shows their income and how much has come through tithes and offerings. The budget should include an outline of their plans on how to use the money. Churches need to develop a vision for social action. For example:
Who can we help in our own community?
Is there a widow whose house has a leaking roof?
Are orphans able to attend school?
Where generous giving is seen in a community, it may encourage other churches to become involved in social action too.
Kamatakimo has now trained leaders and works with 70 churches. Eventually we hope to work with all 200 churches in our area. Sometimes we find that pastors are reluctant to give money away if their own salaries are low. In areas where pastors are not doing good work it is very hard to encourage giving. Pastors do need to be role models, both in their ministry and in their tithing and offerings. Churches that have benefited from our training are encouraged to train other churches.
Challenges
Kamatakimo has found a number of challenges:
Changing attitudes takes a long time!
Pastors can find it difficult to challenge their own church on money, so we encourage the exchange of pastors to preach in another church on money
Problems of accountability. We have an accountant who visits the churches to train treasurers and church leaders
Frequent transfer of clergy. We have now agreed with the bishops to keep pastors in the same church for at least five years.
Too few pastors. If pastors have to look after several local churches then most of their time is used for giving communion and taking baptisms, weddings and funerals.
Local pastors and churches shouldn't get involved in business activities.
Stewardship needs to be seen as a spiritual battle.
John Mwaniki works as a coordinator for ACK Kamatakimo in Kenya. Address: PO Box 163, Voi 80300, Kenya. E-mail: kamatakimo@yahoo.com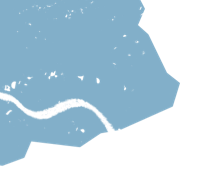 Sign up now to get Footsteps magazine
A free digital and print magazine for community development workers. Covering a diverse range of topics, it is published three times a year.
Sign up now